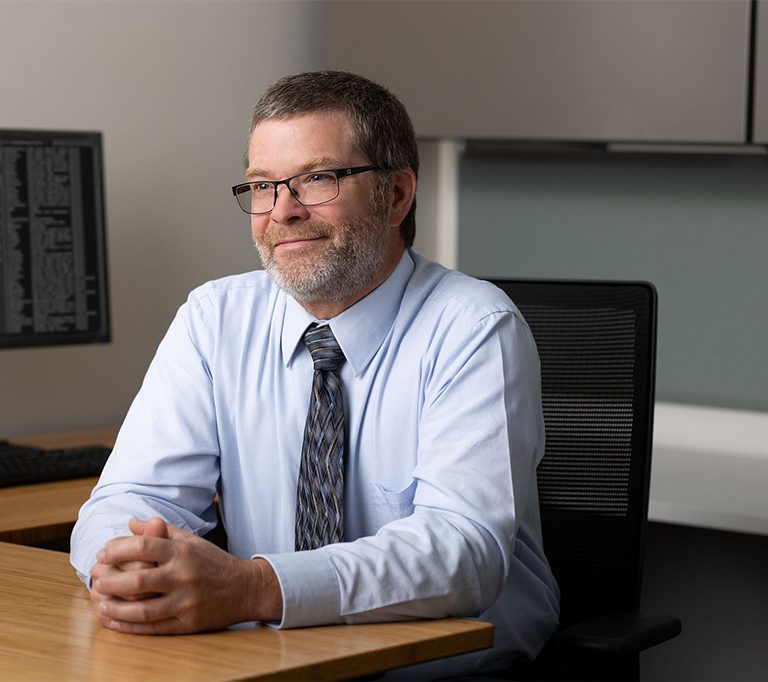 Robin Warren
Director, Software Engineering
Professional Interest:
Providing solutions in radiology workflows and software engineering best practices using SQL Databases, HL7 interfaces, and the Microsoft stack of development tools.
Education & Certifications:
BS, Mathematics, Tennessee Temple University, Chattanooga, TN
MS, Mathematics, University Maine, Orono

LinkedIn
About Robin
With an impressive career spanning over 25 years, Robin Warren has a track record of success in the ever-evolving industry of healthcare technology. Robin currently serves as the Director of Software Engineering at Spectrum, showcasing his expertise in designing, implementing, and integrating health systems using cutting-edge technologies like Visual Studio and CorePoint, all within the complex framework of healthcare standards including HL7 and DICOM.
Prior to his current position, Robin held various key roles at a large hospital which is the flagship of an integrated health network. As a Systems Architect he was instrumental in designing, enhancing, and maintaining the integration of a multi-campus, multi-facility radiology environment, deeply immersed in HL7 messaging using the Rhapsody integration engine. He also became proficient in HL7 interface analysis, database analysis, and systems analysis for sophisticated radiology systems. Throughout his career, Robin has been a driving force in the development and support of clinical systems, playing a vital role in ensuring the seamless integration of technology to enhance healthcare delivery. His wealth of experience, technical acumen, and dedication make him an invaluable asset in the dynamic and critical intersection of healthcare and technology.
Robin received his Bachelor of Science in mathematics from Tennessee Temple University in Chattanooga, TN and his Masters of Science in mathematics at the University of Maine in Orono, Maine.